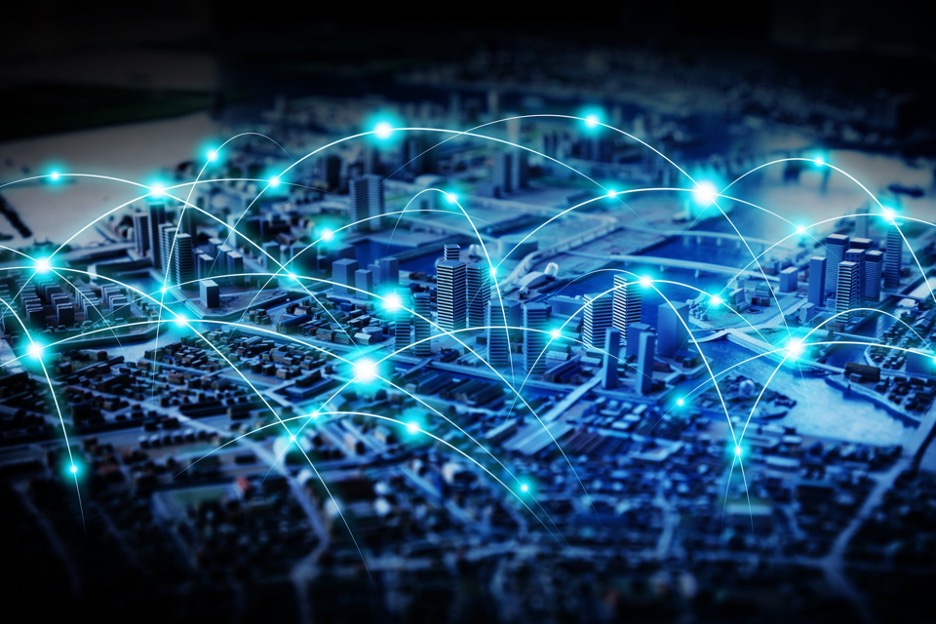 September 11, 2023
---
What is WAN?
Wide Area Network (WAN) used by large organizations helps to extend network coverage over a large physical area, but there are limitations. When attempting to expand a WAN over an increasingly large geographical area, account for carrier networks and manage the current demands of network traffic, they are limited. Using conventional routers, WANs backhaul much of their traffic from physical locations to a data center for security inspections and communication with the cloud.
Simply put, they are not designed for the cloud-based service model most companies have shifted toward in the last decade. There are delays that impact application performance, reduce productivity for end-users and make it difficult to scale other efforts.
SD-WAN
That's where WAN modernization through Software Delivered Wide Area Network (SD-WAN) comes in. SD-WAN is designed to equally support both public and private cloud applications, SaaS products, and on-premise data centers with the same infrastructure. It is a revolutionary approach for enterprise organizations – so much so that Gartner estimates that more than a quarter of organizations will manage WAN through software by the end of this year.
Let's take a closer look at why SD-WAN is so important for growing organizations and the benefits it can offer your organization after implementation.
Challenges with Existing Networks
Traditional networks have remained largely unchanged for more than twenty years and are not optimized for the cloud-based operations of today's technology. The majority of organizations are running cutting edge technology on last century's networking technology, and the result is costly.
It has become overly expensive and complex to provide dedicated lines and resources to branch offices. Limited networking resources – both in terms of technology and personnel – can lead to scaling issues and high costs. At the same time, many organizations maintain legacy core networks that are built on their own proprietary equipment and applications. This creates difficulties in both updating for and integrating with new components. The system is outdated and overly complex to update, limiting opportunities for the organization. All of this makes it difficult to develop and implement a hybrid cloud model that offloads select workloads to the cloud when it makes sense. So why is WAN modernization the answer to these problems? Take the recent TeleGeography study that showed up to a 50% reduction in WAN costs when switching from MPLS only to SD-WAN + MPLS combination, and up to 75% reduction in WAN costs when using commoditized dual broadband connections.
The Benefits of WAN Modernization
SD-WAN offers several distinct benefits upon integration. Some of the most directly impactful include:
Bandwidth Improvements and Reduced Costs – With advancements in software-based security applications, it is now possible to use broadband for your WAN, which can either supplement or even completely replace MPLS, leading to a significantly faster connection at a lower cost.
Management from a Central Location – Instead of network specialists physically visiting branch locations to set up and maintain WAN infrastructure, the configuration is centralized, greatly reducing maintenance and operations costs. Zero-Touch Provisioning makes pushing configuration updates to all branches faster and easier.
Virtualized Connection Broadens Your Resource Pool – Because your organization will no longer fully rely on proprietary hardware and MPLS, there are a number of additional options. SD-WAN virtualizes all of your connections, to also include 4G/LTE and broadband into a single resource pool.
Increased Productivity and User Experience – The fastest way to transfer data for SaaS operations is direct across the Internet, but with traditional WAN, this isn't always possible. The result is a slower connection, delayed processing, and headaches for users. SD-WAN allows for a flexible security policy that can send traffic through trusted sources directly while routing suspicious or unknown traffic through the data center for further review.
Improvements to Security – SD-WAN enables you to centralize security upgrades and patching, automate security notifications, and quickly integrate new functionality to protect against cyberthreats. The result is much greater scalability, great transparency into your security protocols and effectiveness, and an increased return on investment from streamlining security applications.
SD-WAN is designed for the way businesses operate today, meaning a decreased need for single-point solutions, faster time to market when deploying new locations, increased visibility to support resource efficiency and consistency, and an overall decrease in cost for professional services related to implementation.
Deciding if WAN Modernization is Right for Your Organization
If your business still operates on a legacy WAN using proprietary hardware and MPLS to pass traffic between multiple branches, headquarters, and cloud applications, SD-WAN can offer a range of benefits.
From operational benefits such as decreased downtime and greater visibility into operations to performance improvements that support the end-user and optimize cloud application performance, SD-WAN can have an outsized impact on your business when implemented effectively.