With Google, Apple, Facebook, Amazon and Microsoft (GAFAM) taking away customer mindshare from banks and FinTechs, the only viable option is for these former competitors to put aside their differences and form strategic partnerships.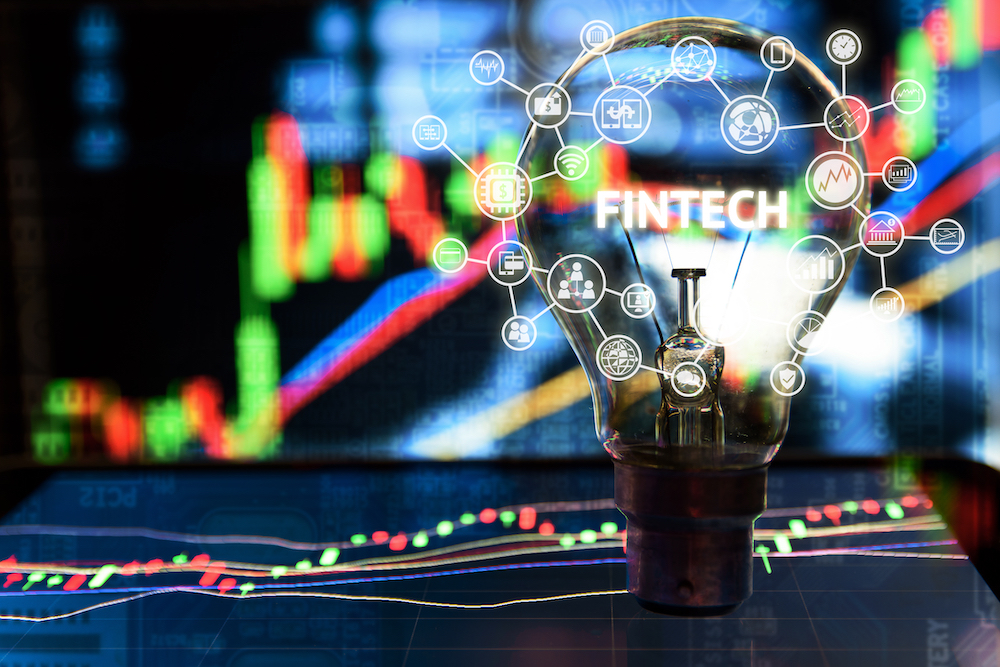 The term coopetition is used in business and technology circles to describe a scenario where two companies that usually compete against one another work together. An example is when Apple (finally) made iTunes for Windows devices. The company realized that the potential revenue gains in media sales were higher than only catering to Mac users. A similar phenomenon is happening right now in the financial services industry. Here's a little background about why it's happening along with some thoughts about what it means for those that want to opt out.
Banks' biggest perceived threat: FinTechs
In 2016, a PwC report revealed that 95% of banks believed part of their business was at risk of being lost to standalone financial technology (i.e., FinTech) companies. And they had good reasons for their beliefs, as these start-up companies have proven their ability to provide products and services consumers and businesses want, which were previously available only through banks. One example is Metromile, a FinTech that flew under the radar for its first four years in business, then quietly raised $192 million in venture capital (VC) funds to launch its pay-per-mile auto insurance offering, which is poised to go mainstream. Other examples include Tilt, a company started in 2012 that combines the functionality of peer-to-peer payments and crowdfunding, and Eventbrite, a global ticketing and event platform. By 2016, Tilt raised $62 million in VC funds.
The fact is, banks understand the need to develop new offers for their customers that can help differentiate them from other banks, and collectively banks have spent billions on digital initiatives. So, why didn't it work? Despite having lots of customer data, it's often fragmented across several legacy systems, making it stale, unreliable and inaccessible, suggests one 30-year banking veteran.
Banks' and FinTechs' biggest real threat: GAFAM
FinTechs, on the other hand, know how to leverage data, but their challenge is that they don't have enough data. If no other factors were in play, we'd likely see a "banks vs. FinTechs" situation play out over the next 10 years, and the winners would acquire the losers. But neither banks nor FinTechs have this luxury because there's now a common enemy that threatens them both—GAFAM (Google, Apple, Facebook, Amazon and Microsoft). Each of the non-bank tech giants has plenty of mindshare, and thanks to two European laws that went into effect earlier this year—PSD2 (Second Payment Services Directive) and Open Banking regulations—GAFAM just received a big boost. The gist of the directive and regulations is that banks are now required to have APIs (application program interfaces) in place for third parties to gain access to their customers' bank account data (with permission) and initiate payments on their behalf. This means that in the U.K., Amazon can ask for access to customers' bank accounts (Who doesn't want an extra month of Prime?), and the banks can't interfere. In time, banks lose payment revenue, and they lose visibility to customer data.
Banks and FinTechs collaboration pays off
Between 2016 and 2017, a significant attitude shift occurred between banks and FinTechs. They both recognized the reality that if they didn't start working together soon, they could have much bigger problems on their hands. A 2017 PwC report highlights this shift, revealing that 82% of financial services companies plan to increase FinTech partnerships in the next 3–5 years. And their efforts are already paying off according to a Business Insider report, which stated 87% of banks that partnered with FinTechs have been able to cut costs. Additionally, 83% of respondents said collaborations with FinTechs offered opportunities for incumbents to refresh their branding and 54% of respondents said partnerships had resulted in boosted revenue.
Rapidly advancing technologies, evolving customer expectations and a changing regulatory landscape are opening doors to disruptive innovation in financial services. From cryptocurrencies to big data to peer-to-peer lending, FinTech innovations have captured the attention and imagination of customers, investors and incumbents. However, the nature and extent of the impact that these innovations will have on the financial services industry remain unclear.
The tools that enable banks and FinTechs to compete—AI and machine learning
In the battle for winning mindshare among large population groups, artificial intelligence (AI) and machine learning are opening new doors for businesses to better understand their customers. IDC forecasts that spending on AI and machine learning will grow from $12 billion in 2017 to nearly $58 billion by 2021. It's no wonder that financial services providers are among the most enthusiastic adopters of this technology. AI and machine learning are already being applied in the front office of financial institutions. Large-scale client data is fed into new algorithms to assess credit quality and to price loan contracts. Similarly, such data can be used to evaluate risks for selling and pricing insurance policies. Finally, client interactions may increasingly be carried out by AI interfaces with so-called 'chatbots,' or virtual assistance programs that interact with users in natural language.
Collaboration between banks and FinTechs has the potential to increase brand equity for both sides and promises to bring about mutually beneficial changes for years to come. However, the new threat to these companies, GAFAM, is also investing heavily in AI and machine learning. The only way banks and FinTechs stand a fighting chance is to ensure they're using the best DevOps strategies to make their combined organizations as agile as possible so they can capture more data, identify consumer trends and respond sooner.