Is Office Consolidation the Right Step for Your Organization?
Over the course of the last 200 days, the country has fundamentally changed in many ways. COVID-19 has forced us to rethink how we socialize, how our children learn, and most of all, how we work. About 56% of jobs in the US workforce are compatible with remote work. Many of them opted for it as far back as March and most have remained that way through the summer and into the fall.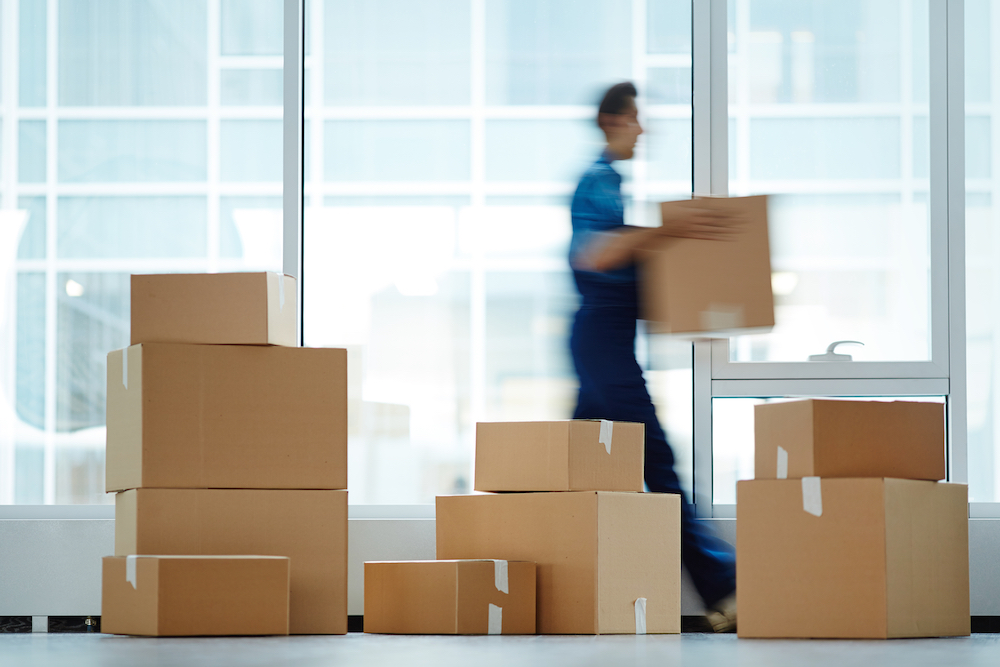 Before COVID-19, only 3.6% of the workforce worked at home half-time or more, despite 43% doing it at least occasionally. What this means is that a large number of companies didn't even experiment with wide-scale remote work. People went to the office because that's what they had always done and would always continue to do. But then the pandemic started, and six-months later, as we learn more about at-home productivity rates and the impact this has had on the bottom line, many are considering extending work from home in a variety of ways. In fact, a Global Workplace Analytics study predicts that up to 30% of the workforce will continue to work at home 40% of the time or more by the end of 2021.
And so that brings us back to companies that are looking at multi-million dollar lease expenses, often with multiple locations in multiple cities. As work-from-home persists and many demonstrate their ability to maintain a high level of productivity out of the office, many organizations are evaluating potential office consolidation. Is it the right fit, and for those that pursue the option, what kind of IT changes are needed? Let's take a closer look.
The Benefits of Office Consolidation
We're already seeing companies in major metropolitan areas with expiring leases look into new distributions of their resources. New York City is seeing the most significant shifts, with companies moving resources out of the city and into suburbs and exurbs, but it's not the only city seeing these trends. PG&E is consolidating in Oakland. Nielsen is consolidating in Chicago. PwC reduced its footprint in Washington DC from five offices to just two.
It's important to maintain a certain footprint, but the need for multiple offices diminishes when no one is in them. Budget cuts, commuting shifts, and the extension of many employees to long term work from home status is making it financially viable to reduce space significantly for many enterprise organizations. The result is a collapse in US office markets, dropping 20.8% in the first quarter and 53.4% in the second quarter. This is unlikely to change as some are eyeing permanent changes to configuration to reduce cost per employee and the implementation of plans to build hybrid-work models for even after the pandemic.
IT Considerations for Office Consolidation
With a traditional network model, leveraging MPLS to ensure security and connectivity in central offices and branches across a large geographical area, consolidation would be a big lift. It would require significant changes that would take time and, of course, resources.
WAN Modernization and the implementation of software-defined wide-area networks (SD-WAN), makes these systems far more flexible than they were in the past. Zero-touch provisioning allows rapid deployment to new locations at scale without sacrificing security considerations. What's more, the centralized management and configuration options of an SD-WAN system allows IT to manage whatever type of work configuration your business opts for. From purely remote workers to hot-swapping workers who are in the office two or three days a week, flexibility is the name of the game.
We wrote recently about the hybrid-work model that many organizations are investigating as a more permanent solution that allows for that kind of flexibility in the future. Whether it's another major outbreak or pandemics like COVID-19 or just the ability to keep offices lean while maintaining in-person collaboration where and when it's needed, hybrid offices are a potential solution for both short and long term issues. Connectivity management is consolidated into a single structure – including wireless, wired, and WAN infrastructure on campus and in branch offices. Gaps are avoided and the system remains reliable and secure.
The Future of Work Is Evolving 
In less than a year, what we know about how offices function and what they need to be successful has changed significantly. Many of the changes we thought would be with us for weeks six-months ago are starting to look at least partially permanent, and with the right approach to technology, that can help streamline the cost of operations for many organizations.
Learn more about WAN modernization and how SD-WAN streamlines innovation and generates measurable ROI for companies that are leveraging it in their reopening plans in our eBook: