In just a few short months, companies around the globe have risen to the challenge of moving thousands of employees to remote operations – shifting their IT strategy and implementing new tools to ensure safe distancing from home. But with more remote work on the horizon and a fundamental transition in how we see the workplace in general already starting to happen, what does the future hold?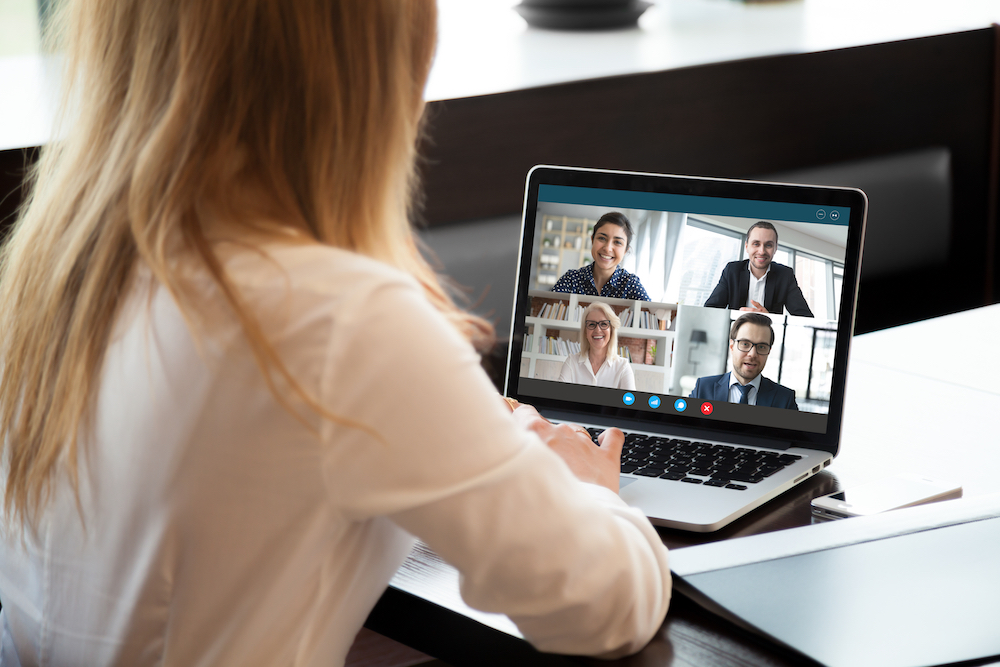 A hybrid work environment that supports employees who work both at home and in the office is already developing, and as we reimagine the core workplace in such a model, several changes are needed. How do we foster culture and interaction when some people are not in the office? How do we establish and maintain a robust network infrastructure that both supports everyone's efforts and secures their data? These are important questions that technology is helping to answer.
The Return to the Hybrid Office
In most parts of the country, we remain in the first phase of response to the crisis with most people working from home. But in short order, companies will start to plan a return to the office of some portions of their workforce, and at the same time, start planning a hybrid approach to the workplace to accommodate social distancing. By implementing a hybrid workplace model, companies will be able to quickly shift gears if there is an outbreak, avoiding a major loss of productivity, reducing certain costs, and accommodating the lifestyles of parents, remote workers, and high-risk individuals.
For the hybrid office to work, though, the technology infrastructure needs to be sound. Traditional WAN is rarely sufficient to support a distributed model with thousands of people working remotely. Cloud networking is being leveraged to address this. By consolidating all connectivity into a single structure, companies can consolidate their wireless, wired, and WAN infrastructure on campus, in branch offices, for remote workers, and in their data centers without creating unnecessary gaps.
There are several steps needed to get from the current operational status of most companies to a fully hybrid office, including:
Improved Security – Security is a must with a distributed workforce. A centralized hub that can manage single-device homes, small wifi and wired networks, and midsize wifi networks simultaneously is vital. Bedroc has worked with Aruba to provide ESP Zero Trust Security and Privacy solutions to companies that are addressing these issues.

Protecting Employees

– Before a return to the office can occur, systems need to be implemented to protect employees and maintain safe work protocols. WiFi and Bluetooth connectivity to support contact tracing of employees, visitors, and customers is a must. Heat mapping and hot-spotting is needed to map physical locations for special cleaning or quarantining. AI is being implemented to evaluate data in realtime, supporting a faster response by HR and EHS.
There are several steps between the current remote work status of many organizations and a fully hybrid return to the office, but the right technology can lay the vital foundation needed to implement those steps.
What the Hybrid Office Looks Like
We still don't quite know what the fully hybrid office looks like. The traditional home office will be modernized, leveraging new products and layouts to provide a safe and secure environment for employees to work on sensitive materials remotely. In the office, guidelines related to social distancing – limiting the number of employees on campus at any given time – as well as new monitoring and detection protocols, will become the new normal.
This new office space will be heavily reliant on wireless technology in the form of enhanced WiFi, Bluetooth devices and monitoring systems, IoT sensors, and more that can help with contact tracing and physical monitoring.
For this new workplace to operate efficiently, companies need the technology and resources that have already been proven to streamline connectivity and provide valuable insights. Bedroc has partnered with Aruba and in a recent webinar, we discussed what the Reimagined Workplace looks like and how it will directly influence the next phase of the new normal.
Download the Aruba solution overview here or click the link below to watch a replay of the recent webinar and see how we're working with Aruba to help companies make the transition and protect their employees.