2020 has provided an important reminder that you can never be too prepared. As millions of employees shifted to remote work and many companies have fundamentally restructured their operations as a result, it's more important than ever to have a cloud networking strategy that is forward-thinking.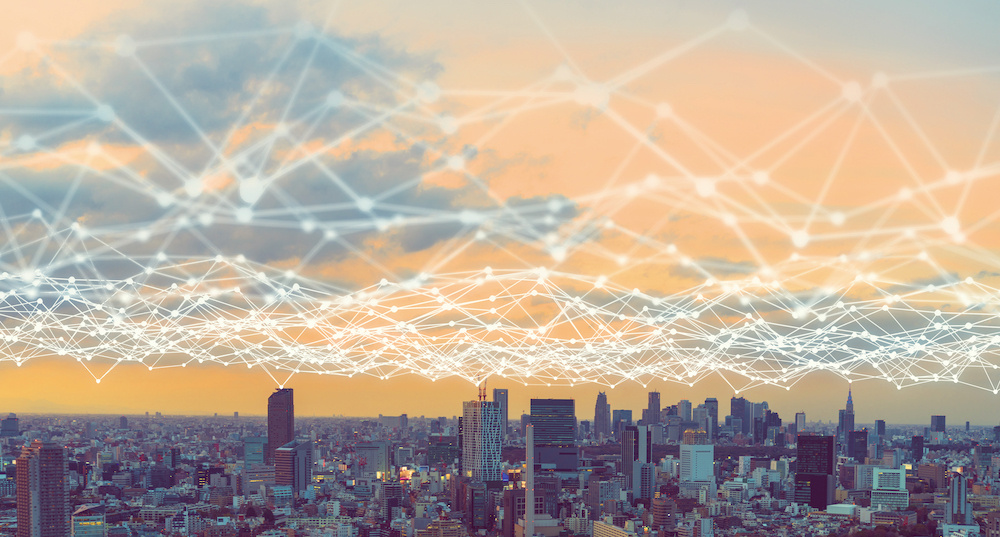 The financial impact is real, though, with 74% of CFOs in technology companies saying that cloud computing has had a measurable impact on their organizations, and 66% of executives across industries saying that a multi-cloud strategy is imperative to reducing costs.
But there are challenges that can make this process difficult. Let's take a closer look at those barriers, how many organizations are addressing them, and how to ensure you are ready to take advantage of the next generation of technology advances in cloud networking for hybrid and remote workforces.
Enhance Performance and Solidify Reliability
Traditional networking is not designed for what we're asking it to do. Networks are struggling to keep up with the increased bandwidth and the distribution of remote workforces is a security and management challenge. Cloud networking helps ensure:
Better Load Balancing – With the right combination of technology and cloud-based tools, it is possible to better balance bandwidth and traffic. If a service fails, this allows you to quickly re-balance traffic and keep your employees productive, none-the-wiser that a problem has occurred. This can even be effective in the event of an attack on your network.
Build and Leverage Reliable Data Routes – By centralizing all connection types and leveraging the cloud to manage traffic, you can build more reliable data routes for key traffic, ensuring mission-critical applications always run at peak performance.
Leverage Public Clouds to Boost Performance – The WAN can be extended to multiple public clouds – such as AWS, Azure, or GCP – seamlessly, leading to greater optimization; providing better user experience.
Improve Legacy WAN Integration – For those with hybrid or multi-cloud solutions, legacy WAN components can be augmented to enhance performance in branches. This will be especially important as many organizations shift to a hybrid work arrangement in 2021.
One of the major barriers to cloud adoption is the performance gaps that can develop in a traditional system. Cloud networking addresses this directly. Because MPLS services are largely offloaded for less sensitive traffic, costs are reduced with the use of broadband solutions that are more economical without impacting performance. The ultimate result is that a business's network is more resilient and has greater productivity because there is a lower risk of a network interruption.
Leverage Greater Transparency for Smart Decision Making
By the end of this year, it's estimated that two-thirds of enterprise infrastructure will be cloud-based. This enables IT to provide live troubleshooting across the entire network, and template-based provisioning for all locations. Because it consolidates platforms, businesses have the ability to transition between network technologies more easily than ever before. Moreover, with greater visibility into performance and network use, you can ensure:
Proactive Approaches to New Threats – Sophisticated attacks against cloud-networks are on the rise, but centralized control of your network ensures you have the tools needed to respond in kind.
Understand How Your Network is Being Used – Leverage AI to better understand how your network is being used by employees and vendors. This can help improve overall efficiency, reduce time to adoption for new rollouts, and faster reaction time if suspicious behavior is detected.
Improved Resource Efficiency and Consistency – By centralizing resources and tapping into greater overall visibility into network performance, it's possible to see how resources are being used and optimize performance across all elements of your network.
With a centralized approach to networking, leadership spends less time responding to fires and more time evaluating data and utilizing actionable insights to make decisions that impact operational efficiency.
Address Operational Inefficiencies With Centralized Management
In an increasingly remote and hybrid-remote work environment, efficiency is incredibly important. It is the primary differentiator between those who will quickly adapt to the new normal and those that will struggle in the months and years to come.
That's why cloud networking is such a vital component for so many organizations. By implementing such a solution, organizations gain far greater visibility and management of bandwidth use. That means improved carrier and client visibility, centralized device registration and inventory management, and much more. The result is:
Precise Bandwidth Management – Allocate resources according to app prioritization, location, and the nature of your business operations.
Onboard Devices Faster – Get new devices up in just a few minutes instead of hours or days, and manage assets remotely far more easily and efficiently than ever before.
Hold Partners Accountable – With greater insights into performance, hold carrier partners accountable for issues based on clear insights.
Maintain Granular Control of App and Data Access – Directly control how data is access and applications are utilized by individual users in your organization, both on-premises and remotely for those working from home.
The list goes on from there, with greater insights into customer behavior, faster cycle times for implementing and testing improvements, and actionable feedback from the entire organization for both performance and user experience components.